Value Your Trade-In Vehicle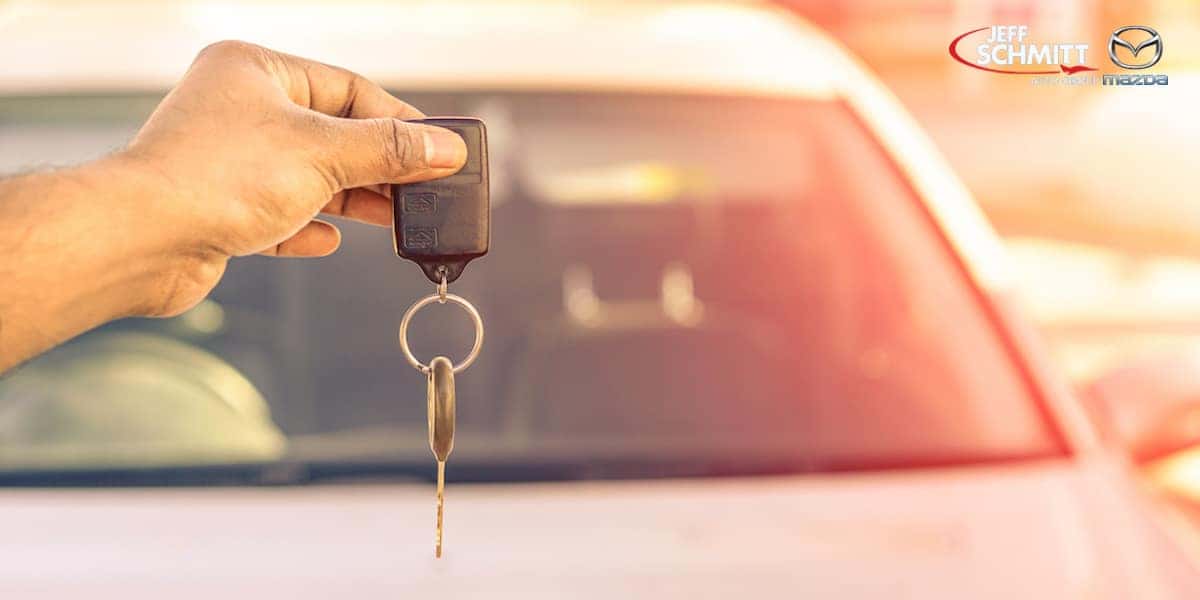 Are you ready to trade in your old ride for something much better? Schedule your in-house appraisal!
The Jeff Schmitt Mazda team is ready to offer you the best value when you trade in your current vehicle on your new or pre-owned purchase.
Get the Most for Your Used Vehicle
Is it time to upgrade your ride? Value your trade with Jeff Schmitt Mazda and get top-dollar for your car today.
Trading in your used car for a new Mazda is a great way to lower your payments or save big on your next vehicle purchase. However, determining your car's accurate trade-in value isn't always easy.
At Jeff Schmitt Mazda, we make the process transparent and fair with our straightforward value my trade program. Our licensed appraisers determine your vehicle's true market value so you can have confidence in the trade-in amount and feel good about the deal.
Professional Appraisals You Can Trust
We don't use generic online tools or randomly guess your vehicle's worth. Our appraisals are done by industry experts who evaluate all aspects of your vehicle, including its make, model, year, trim level, optional features, mileage, condition, and the current market for that particular ride.
You'll get an appraisal that accurately reflects your used car is worth in today's market based on its attributes. An accurate appraisal means you'll never feel shortchanged or like you left money on the table.
Trade Up to a New Mazda
The value we determine for your trade-in vehicle will be deducted from the purchase price of any new Mazda you buy from Jeff Schmitt Mazda. That means immediate equity and lower monthly payments. You may even save enough on your new Mazda to get additional options or move up to a higher trim level. It's the perfect opportunity to go from driving what you need to what you really want.
If you're not ready to buy a brand-new Mazda, that's OK. Your trade value can also be applied towards one of our many used or certified pre-owned options waiting for you.
We Buy All Used Vehicles
Even if you don't buy a new Mazda from Jeff Schmitt Mazda, we'll still make you an offer to buy your used car outright. We'll handle all the necessary paperwork involved in the private sale of your vehicle for your convenience. Even if you're not looking to buy a replacement car, we'd still love to make you a no-obligation offer for your ride.
Value Your Trade with Jeff Schmitt Mazda Today
Trading in or selling your used vehicle should be simple, fair, and financially beneficial. At Jeff Schmitt Mazda, that's exactly what we strive to provide with every appraisal and transaction. Let our experts evaluate your vehicle and make you an offer guaranteed to give you the most money for your used car. Then use that value towards a stylish, affordable new/used Mazda, or just take the cash. Either way, you'll drive off satisfied, knowing you received the highest value for your trade-in.
Get Started Today